Commercial Grade Outdoor Furniture warranted for restaurants, hotels, resorts, municipalities, golf courses, attractions and amusements.
Midwest weather is not easy on our patio furniture and we offer outdoor comfort that's durable, easy-to-clean and stands up to what Mother Nature dishes out. We carry outdoor furniture that's aimed directly for your benefit; fade resistant, ease of cleaning, stackable chairs, high-level comfort, and more. Whether you are looking for a dining set for the family, lounge chairs to relax by the fire, or outdoor seating in a commercial setting, Okoboji Flooring & Furniture has it all! Our selection comes in a variety of styles, colors and finishes to enhance your outdoor living.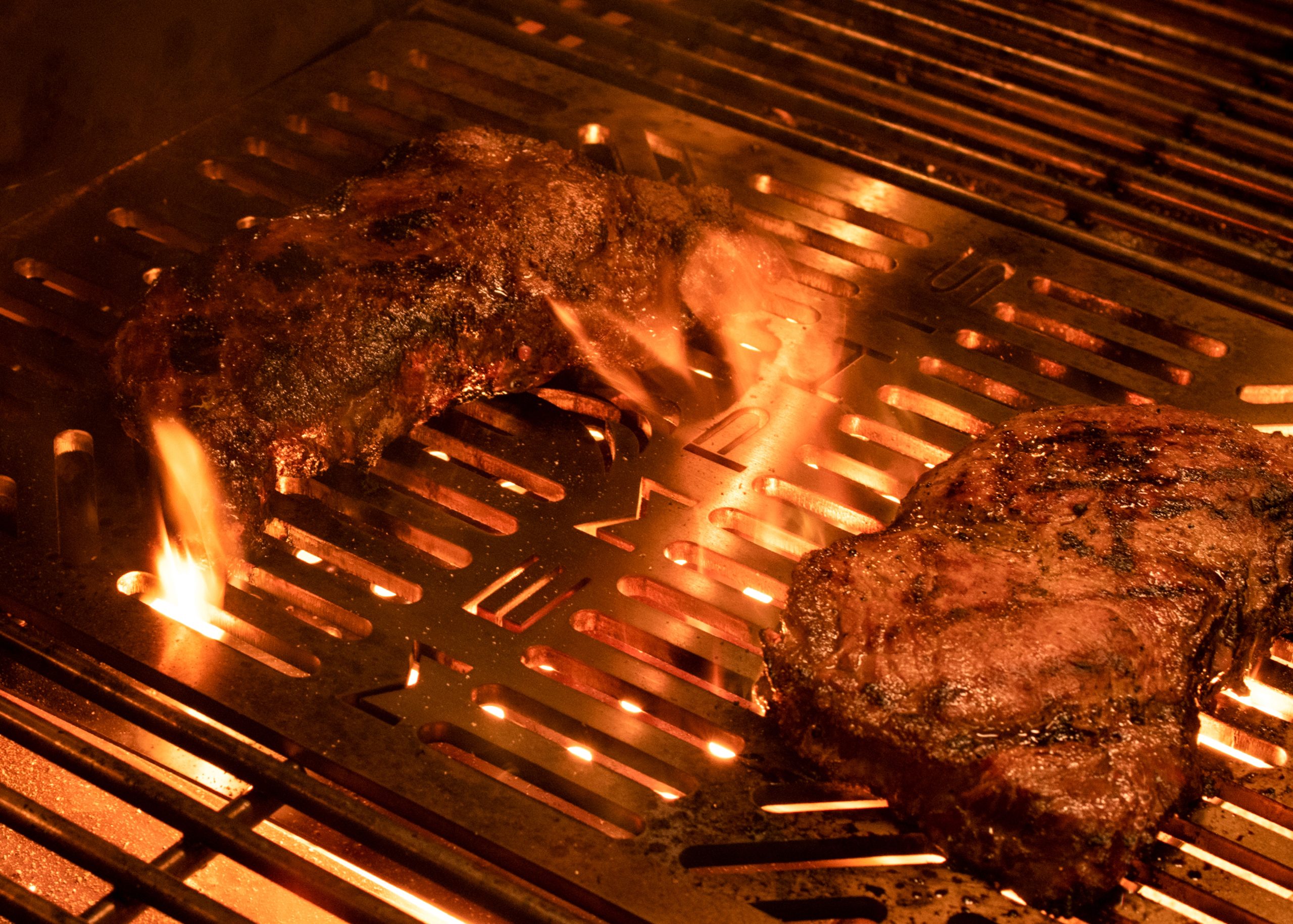 Grilling is an exciting way to bring the family together and spend time outdoors! Kick the fun up a notch by shopping through our selection of award winning pellet grills. With our top of the line grills, you are able to create your favorite dishes better than ever before. The options are endless with our wood burning grills, imagine having the ability to grill, smoke, sear, roast and even bake all with the same grill! 
Having smoke from your firepit blowing in your face is always a nightmare, and seems impossible to avoid. But don't worry, Okoboji Flooring & Furniture also carries smokeless, wood burning fire pits and gas fire pit tables for you and your family to enjoy! Gathering together outside with your friends and family is not complete without a smokeless fire pit! Make sure to check out what we offer as far as accessories for your fire pit; our Breeo fire pits come with the option of a lid, sear plates, griddles, and more! We also carry a portable smokeless fire pit so you can enjoy camping, cooking, and spending time outdoors on the go!
Call today and schedule a measure & estimate at no cost to you!